New Beginnings now offers four brand new services to the public as part as a fundraising initiative for our Rescue Centre and the work we do in our community. By making use of any of the services below, you will be enabling us to bring change and create new beginnings!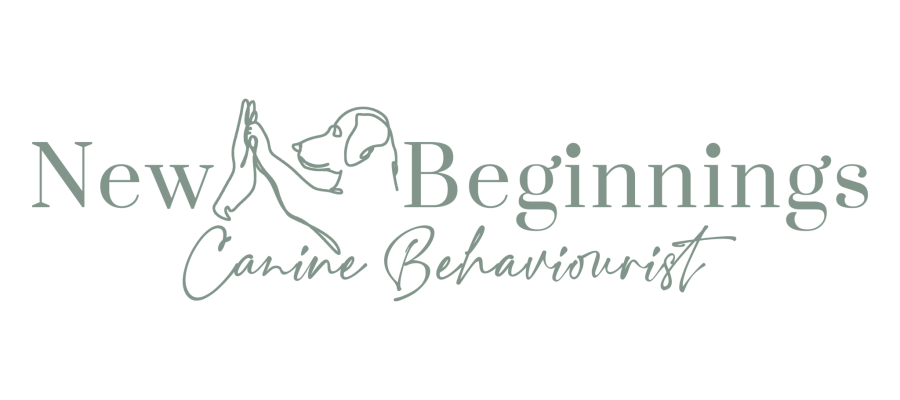 Are you struggling with ANY behavioural issues in your family dog?
Aggression
Fear
Anxiety
Digging
Jumping
Attention-seeking
Compulsive disorders
and More
We can help! New Beginnings now offers a Canine Behaviour Consultation Service offered by our certified canine behaviourist, Dewald Breed, as part of our fundraising initiative and to bring long term change in the animal welfare sector.
The purpose of the Behaviour Consult is to assist the client in figuring out the "why" behind a problem behaviour by applying a modern ethological approach. Once we understand why, we can then work together to construct a plan for resolving the problem. These proposed resolutions are tailored to each case and include force-free positive reinforcement training, behaviour modification training and conditioning, environmental enrichment and more.
FAQ
What's the difference between a Dog Behaviourist and a Dog Trainer?
Dog Trainer: When you're thinking about a "dog trainer," think of a teacher or coach. A dog trainer will help teach your dog new skills, such as sit, stay, come, or how to walk on a leash without dragging you down the street.
Dog Behaviorist: When you think about a "dog behaviorist," think about a therapist. The behaviorist will help you solve behavioral issues like fear, aggression, out-of-control barking, destructive chewing, biting, and separation anxiety.  The behaviorist will help you modify or totally change behaviors. After conducting a thorough interview and analyzing your pooch, the behaviorist will design a plan based on that analysis.
How does the consultation process work?
Before the consult it's important that a thorough history of the animal and behaviour in question is obtained via a questionnaire form. Once this information has been obtained, an appointment can be scheduled for an at-home visit. This is crucial as it provides the behaviourist the opportunity to observe the dog(s) and the behaviour in question in their typical environment. During the consult the behaviourist and client can go over the information provided, answering any questions each may have until a conclusion or "diagnosis" is reached. The behaviourist will then provide a prognosis for the behaviour in question, and propose resolutions tailored to the individual situation.
How much does it cost?
R450.00 per consultation (1-3 hours)
R300 per follow up consultation (if necessary)
*If you are further than 15km from Bloemfontein, you will be charged R4.00 per km
About our behaviourist
"Since a young age I've had a great passion for animals, particularly dogs, and a desire to both understand and help those that have no voice of their own. This passion led me to initially pursue a career in dog training before deciding to focus fully on applied animal behaviour. As of 2021, I have acquired the following qualifications:
Basic Animal Behaviour (Dogs)
Advanced Animal Behaviour (Dogs)
Ethology Practitioners Course
Animal Assisted Intervention Course
My work as a behaviour practitioner has been incredibly fulfilling, and now that my service has been incorporated into the New Beginnings fundraising services, I look forward to helping bring long-lasting and meaningful change to the animal welfare community."
– Dewald Breed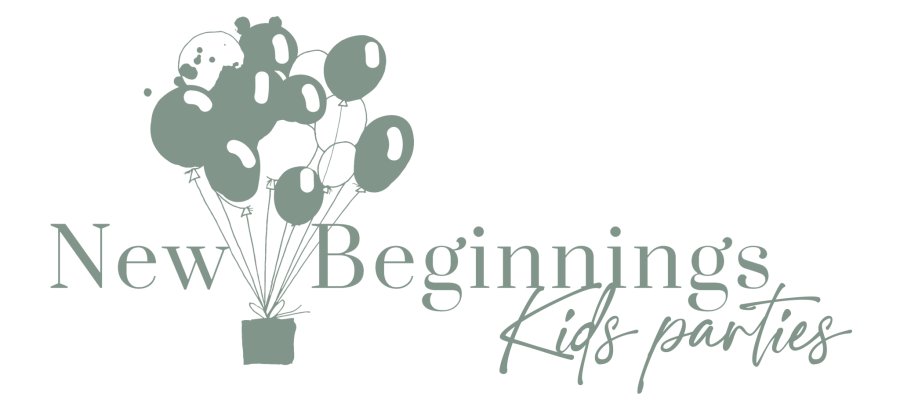 New Beginnings offers a Kids party venue where we host fun filled and unique kids' parties!
For your convenience we cater for the kids with custom made party buckets and we have an option to cater for the adults as well. We also offer many extras such as Face painting, a grooming station to wash and groom our rescue puppies, games, a photo booth, colouring station and more!
The venue has safe parking, a play area for the kids, benches and shading, a petting zoo, tuck shop and access to our Rescue Centre where we shelter our dogs and cats.
All proceeds from parties hosted at our venue will go towards the rescue and rehabilitation work we do at our Rescue Centre.
Teach your kids about kindness, passion and to contribute towards welfare work and make their difference by having their party at New Beginnings Rescue Centre. Kids are also welcome to bring donations for a photo to be posted on our wall of fame.
FAQ
What is the minimum requirements to book a party at New Beginnings?
To book a party at New Beginnings, you must make use of our Kids option party packs (R160 per child), tick two extra on the extras option, and pay the venue fee. These are minimal requirements for us to book the party at our venue. However, we would be thankful if you make use of all our services to support our Rescue Centre. All proceeds go towards the rescue and community work we do daily.
What time slots are available for parties on a Saturday?
We have 2 slots available: A morning slot starting at 10 and an afternoon slot starting at 14h00.
Do you host parties during holidays, during the week as well?
Yes, we do!
What interaction with animals can be expected?
A: The kids will be able to interact with our rescue dogs and cats as well as the animals at our petting zoo (sheep, calf, chickens and ducks) We will soon also add a horse and bunnies to our family.
Can we bring our own décor and cake?
A: Yes you are most welcome to do so! We only provide the party buckets, tables, chairs and balloons and a frame with your child's photo custom designed. You are welcome to bring any other décor. We also provide cupcakes as part of the kids packets. But you are more than welcome to bring your own cake as well.
Where is New Beginnings located?
We are located in Roodewal, Bloemfontein – on the Maselspoort Road
Can we bring alcohol to the premises when we booked the venue?
Unfortunately, no alcohol is allowed on the premises.
Do you have shading at the venue?
A: Yes, we do have shading. We also have safe parking and benches for the adults.
Can we bring our own food for the adults?
Yes, you are welcome to do so. You can also make use of our braai option where you rent our braai station. We also offer adult picnic boxes if you do not want to bring your own food.
How many kids and adults can your venue accommodate?
We can accommodate 24 kids and 24 adults at our venue.
Do you have an indoor venue?
No, everything is outdoors.
Do you have a kids play area?
Yes, we have a kids play area, bikes, shell pools, a sandpit and petting zoo to keep the kids busy
Can we buy extras on the day of the party?
Yes, we have a tuck shop with snacks, cold drink, and coffee as well as merchandise.
Do you have a baby changing station at the venue?
Yes we do!
Can we bring donations for the rescue animals?
We welcome any kind of donations for the animals and community outreaches we do.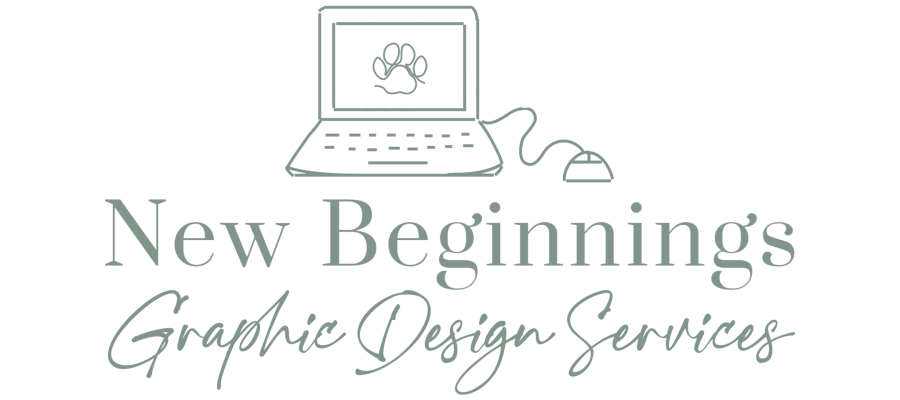 Are you in need of a fresh logo for your business or marketing material to attract clients to your company? Do you need an invitation to your wedding or child's birthday party? Look no further.
New Beginnings also offers a Graphic design service where we do professional designs for clients.
Design options and prices:
Logos                                                               R990.00
Letterheads & Facebook headers                R250.00
Digital Invitations                                            R350.00
Posters & Advertisements                             R450.00
Whatsapp profiles                                          R200.00
Send us an e-mail if you want to make use of our design services: fundraising@newbeginningscharity.co.za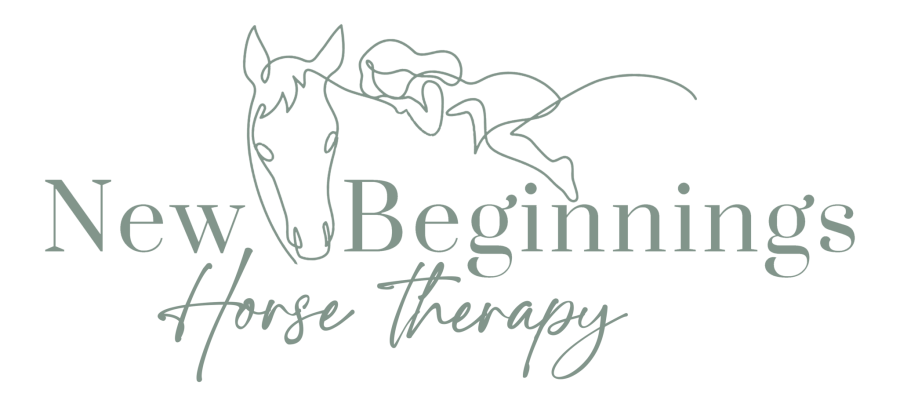 Coming in 2023
Horse therapy minimizes any problem (health, welfare, emotional, behavioural) and it maximizes potential in both adults and children.
Who would benefit from horse therapy? EVERYONE! Find a few of the many benefits in doing horse therapy below:
Improves muscle tone and strength
Improves balance
Improves eye muscles (helps with reading)
Improves attention span and concentration
Calms down hyperactive people
Tactile system is stimulated
Emotional and behavioural issues improve
Spatial and body awareness improve
Sensory integration
Self-confidence and motivation development
Improves school performance
Increased joint mobility and range movement
Development of ability to organize (praxis)
Integration of two hemispheres of brain
Maximum vestibular stimulation
Horse riding skills are attained
Improves posture & coordination