Our organization believes in striking at the root. We don't merely rescue animals or hand out food parcels, rather we identify the root in order to address it. This results in long term change. We work with people and animals and our main drive and passion is our love for Yeshua's people as well as His creation and fulfilling our calling on earth. We strive to touch and change as many lives possible by the work we do as an organization.
New Beginnings is a non-profit organization (120-496NPO) which has been registered in 2013.
Kennel and fieldwork project:
Our team does proactive fieldwork every week, handing out dog kennels in less privileged areas. When working in these areas, we alleviate suffering in any way we can. We do this by handing out blankets, bowls, pet food, replacing wires, chains & ropes with leather collars, and providing basic medical care to the animals. We also save many animals from slow and painful deaths through the means of euthanasia. Many of these animals are beyond rescue and they have no help or hope other than the grace euthanasia supplies.
We also set up running wires in these areas for the chained dogs to move around more freely and we educate and encourage as far as we go. We believe that education brings the real change, instead of only handing out necessities or removing animals. There are way too many animals to be removed and they will always be replaced. Therefore, we believe in improving the living circumstances, sterilizing the animal and educating the owner in order to bring long term change and empowerment.
We treat not only the animals with utmost respect, but our motto is also that at the end of every leash, is a human being. We therefore treat everyone with respect – whether they deserve it or not. We believe that you can only change the world through love and understanding.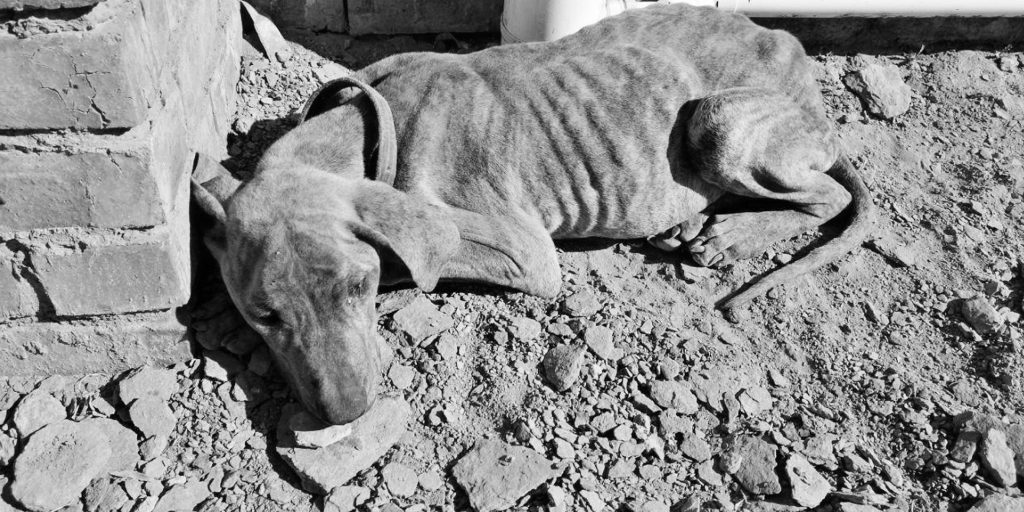 Spay & Neuter projects:
New Beginnings often joins hands with the state vets doing spay campaigns where between 80 and 150 animals get spayed or neutered in one day to prevent unwanted litters. We also sterilize dogs and cats every month and return them safely to their owners if they are responsible pet owners and the animals are well taken care of.
To help the public in the urban areas, we often arrange Spayathons with the vets in town. They then charge the public welfare rates to get their pets sterilized.
We know that one female dog and her offspring can produce up to 67 000 dogs in just six years and that the majority of these dogs end up as unwanted pets. This is why we always say that breeding takes away a home from a shelter pet that has been waiting with the hope of finding a home. When you buy a dog from a breeder or when your dog has puppies, you take away the chance of a shelter pet of being adopted, and when those dogs or their offspring end up in shelters, the chance of other shelter pets getting adopted gets even slimmer. Thousands of pets have to be euthanized because of that reason alone. Hundreds of healthy animals are euthanised WEEKLY only in Bloemfontein. In essence, breeding does not only contribute to the overpopulation problem, but it also kills shelter pets. We want all 'second hand' pets to have a chance at finding a family and it can only happen if pet owners do the responsible thing and sterilize their pets.
This is the reason why New Beginnings does everything in our power to sterilize as many pets possible! Prevention is better than cure.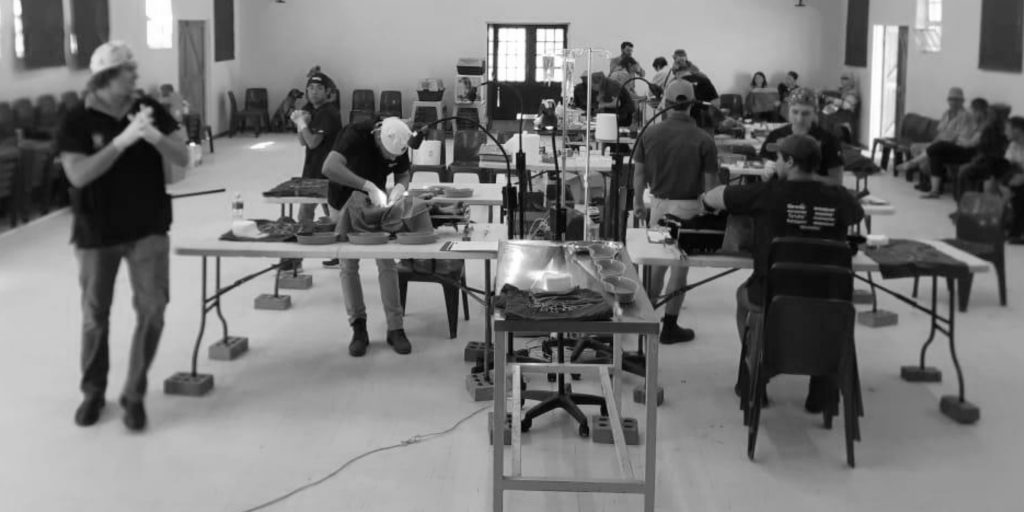 Animal Therapy Community Programs:
New Beginnings identifies children in need of help or therapy, but who cannot afford it at all or have no hope of inner healing. These children will then get free animal therapy sessions to assist them in their restoration and healing process. We assist them in their soul, spirit and body in order to find wholeness and be restored to who they were created to be before the trauma happened to them.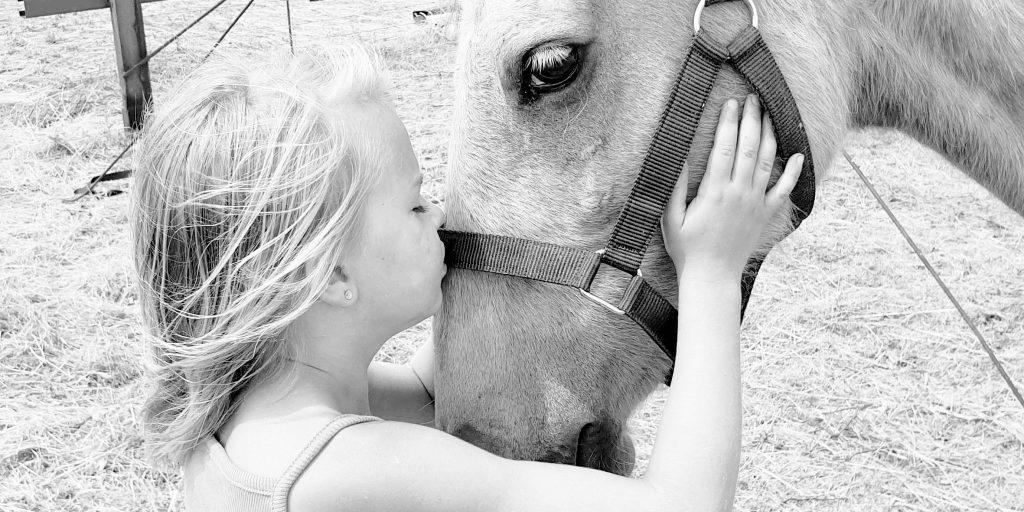 People outreaches & Community upliftment projects:
We also provide a stepping stone to less privileged families and families who lost their jobs or income by helping to fulfil their basic daily needs. We provide them with food, school supplies and toiletries, blankets and beanies or clothes.
During outreaches like these, our social worker will identify needs in the community and we will set up a project to fulfil those needs and help uplift the community long term.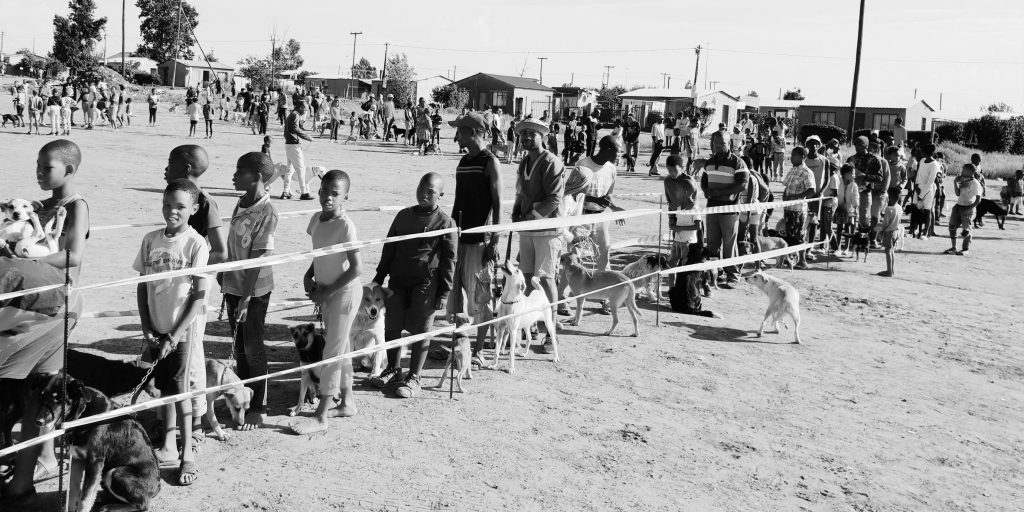 Handmade project:
New Beginnings believes in striking at the root to ensure long term change. We therefore not only provide and hand out items to people, but we look at ways to empower them and change their destiny.
Our handmade project is encouraging people who are without an income to make items with their hands. New Beginnings then buys these items and sells it to the public. This ensures an income to the people in the rural areas and helps with fundraising at the Rescue Centre. We encourage people to use their talents and gifts to earn an income or trade their talents for food.  We also help with the set up of their business.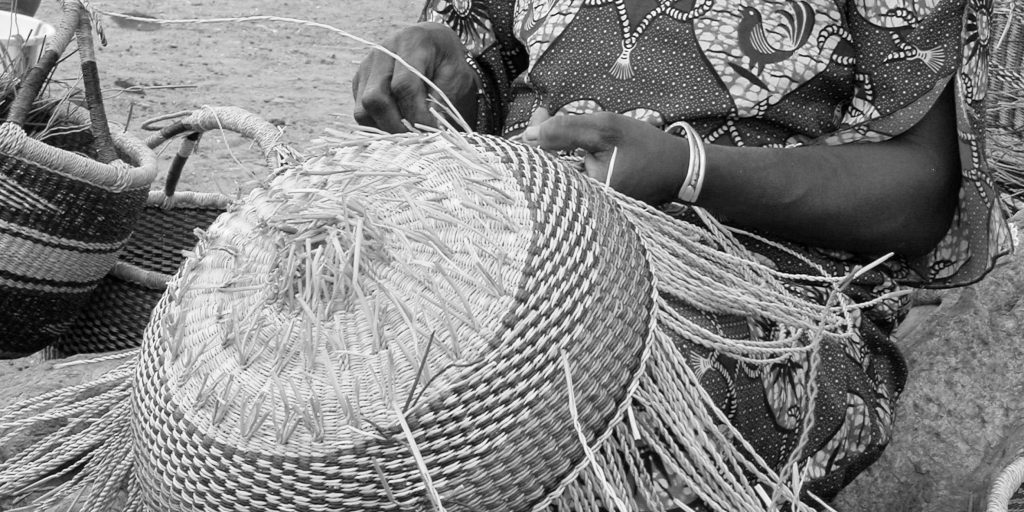 Education Programs at schools:
New Beginnings reaches out to schools and orphanages to teach and educate them about animal welfare, pet care and how to assist in bringing long term change themselves. We also invite schools to visit our Rescue Centre and become involved in the community and charity work we do.
New Beginnings also runs other educational programs in rural and poverty-stricken areas to uplift and empower the community in other ways than just pet ownership. This includes educational programs like: Hygiene, emotional intelligence, choices and consequences etc.
Bursary Project:
Our bursary project provides bursaries to underprivileged kids mostly from the rural areas, giving them a chance to attend a private school in town. This project provides them with all they need to attend school. (Lunch boxes, bus fares, school fees etc)
Strict contracts and an interview system as well as follow up systems are in place to approve and maintain bursaries.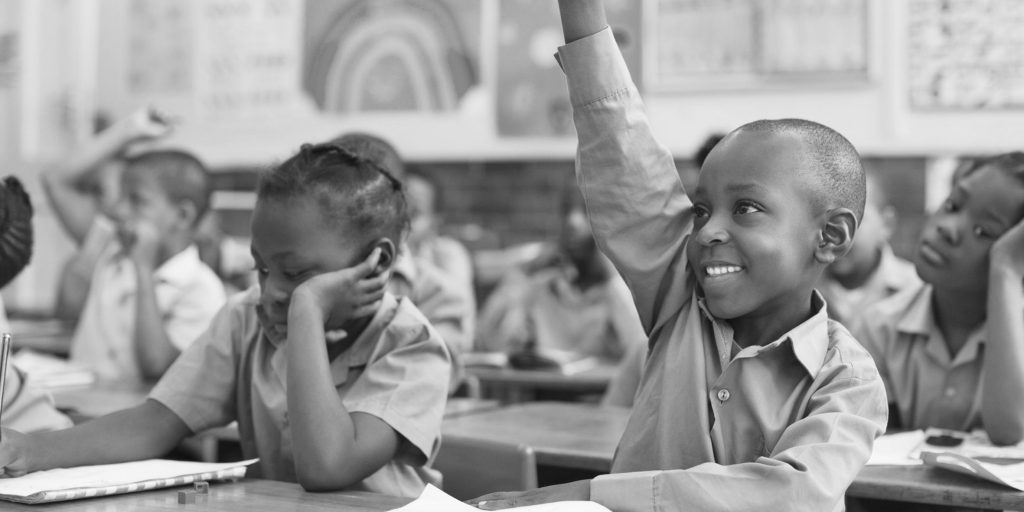 Annual outreaches
We host 3-4 large outreaches per year. These outreaches are well planned and will be set up in extreme poor areas in our community.
Our team assists the public with the following during these outreaches:
Vet care for the animals
Food and bowls
Collars (to replace rope, wire and chain)
Tick and flea treatment
Blankets or other necessities
Education
Food / sweets for the owners
Together with these projects we run a beautiful Rescue Centre where we can house more or less 70 animals. These animals are all rescued from horrendous circumstances. Our team then rehabilitates them and they are placed up for adoption through very strict systems and home checks. We ensure that each animal that are rescued by New Beginnings are sterilized, vaccinated, de-wormed, de-flead and collar and tagged to be placed in a suitable and loving home.
New Beginnings is audited by MFI auditors as well as the Social Development and we have the stamp of approval from the CAF. We have an open book policy where the public is more than welcome to first visit us, ask questions and decide if they want to trust us with their donations and funds. We also believe in giving feedback on our Social media platforms in order for sponsors to see what they are contributing to! 
We are really passionate about the work we do and we strive for excellence. We are not a perfect organization, but we do try to do everything out of love, with wisdom and to the best of our human abilities.